I am honored to share my opportunity with the podcast ministry of Daily Growth Discipleship. It was such a fun experience to record this episode with Josh and Chris. Their ministry is a new one but already I am surprised by the level of excellence I see them implement.
Discussing faith and the Bible is my favorite way to spend time and these guys delved in with me to rich topics such as how to become consistent in reading the Bible, how to endure through tough seasons, the challenge of what is often referred to as "the dark night of the soul", what can be effective in the fight against perfectionism, and much more.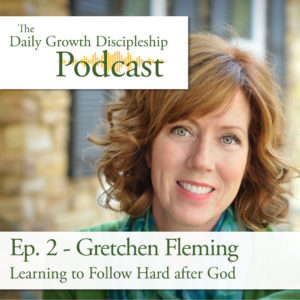 Here is the link for my podcast with them and it is divided into 6 short segments.
Be sure to check out their ministry website of DailyGrowthDiscipleship.com to sign up for their podcasts because you won't want to miss their other interviews that give valuable support for your own spiritual growth.
Thank you for letting me share my ministry journey with you!